In Switzerland
Switzerland is one of the most attractive jurisdictions for doing business in Europe. It benefits from a stable economic climate and has one of the most developed financial systems in the world. It also known for its pharmaceutical, watchmaking or tourism industries, but it has also recently positioned itself as an important hub for startup businesses in the fields of fintech or cryptocurrency.
As a general rule, the registration of a business follows the same steps, regardless of the canton where the business is incorporated, but various differences may appear; thus, when starting the procedure of company formation in Switzerland it is recommended to address to a professional team of specialists, who can ease the process of starting a business in a new location.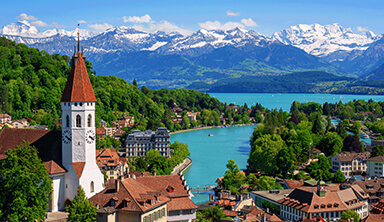 The team representing Xcellence also has the necessary expertise in helping investors apply for and obtain work permits in Switzerland. Investors can request the accounting services of the Xcellence team; our services are available for both natural persons and companies wishing to start business activities in this country and currently, investors can contact our offices set up in Geneva, Zug, Zurich and Lugano.
As well as our head office in the UK, we also maintain multiple offices across the continent. Our multi-lingual staff regularly deal with enquiries in English, French, Italian, Russian and Spanish. Whatever the language, and wherever you're coming from or moving to, we have the tools to make it a simple and stress-free procedure.
With almost fifteen years of operation under our belts, you can be confident Xcellence has the experience, knowledge and range of contacts to make your next continental business venture a reality.