Business Setup in RAK
We help you set up your business in Ras Al Khaimah – one of the most happening, confidential and secure offshore destinations in the Middle East!
Set Up a Business in Ras Al Khaimah
Ras Al Khaimah (RAK) situated in the northern end of the UAE, shares mountainous borders with the Sultanate of Oman and is settled between the Arabian Gulf on the West, and Hajjar Mountains on the East. RAK is just 45 minutes away from Dubai and is fast emerging as the preferred investment choice for global financiers.
Though there is a wealth of free zones in the Emirates, what makes RAK stand out in the Emirates is its strategic location. RAK is closest to far eastern nations; China, India, Iran, Pakistan, and Commonwealth of Independent States (CIS). Apart from the ease of access, hassle-free administrative procedures, and proximity to RAK Free Trade Zone and Port Saqr positions Ras Al Khaimah as a prominent port and offshoring destinations in the northern Emirate.
Why Is Business Setup in RAK the Right Decision?
Ras Al Khaimah witnessed an influx of foreign investors as it is one of the most developed economies in the Emirates that have seen tremendous economic development. The factors that attract significant foreign investment in RAK are- liberal government policies, state-of-the-art infrastructural development, a thriving economy, and friendly trade relations with neighboring countries.
Another reason why you should consider setting up a business in RAK is, having a physical presence in the Emirate builds trust among the natives, helps in forging long-term customer relationships, and obtaining trade contacts in the UAE.
Companies setting up in Ras Al Khaimah enjoy following incentives and facilities:
No tax on personal or corporate income
No foreign exchange controls, quotas or trade barriers
No customs duty on import, exports, or services
Hassle-free and business-friendly legal framework and company laws that ensure security of investment
Government-sponsored incentives for investors
100% ownership
100% tax exemption on all commercial levies for import and export
100% return of capital and profits
Business-friendly environment and easy process to setup a company
Types of Business Setup in RAK
For starting a business in Ras Al Khaimah, proper licenses are required. The Free Zone Authorities handle the registration and issuance of business licenses to non-resident companies in Ras Al Khaimah. Other licensing procedures are regulated by the individual emirates and the federal government. The business setup requirements and regulations vary in each Emirate based on the type of business. There are three options for RAK business setup by an expatriate: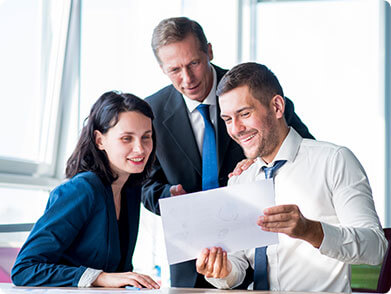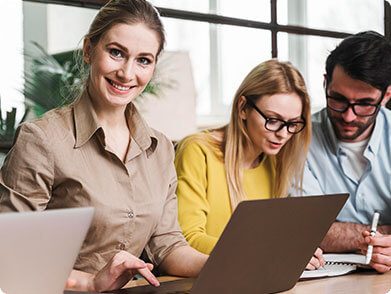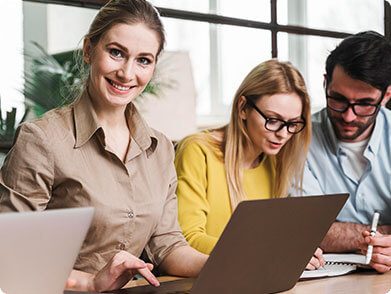 Xcellence is well-versed with these laws and regulations. It helps its clients register new companies either with the Free Trade Zones, Economic Department or Local Chambers of Commerce depending on their nature of the business. The types of licenses available for a company set up in Ras Al Khaimah are:
Industrial/Service License
Trading/Commercial License
Professional/General Trading License
Here is a brief description of each jurisdiction.
1. RAK Free Zone
Xcellence provides its RAK free zone company setup. The city offers all facilities for business setup at 25% lesser rates than any other Emirate in the UAE. As a result, all types and sizes of companies prefer RAK for company formation. The Ras Al Khaimah free zones are cost-effective, trouble-free, and have a customer-friendly environment that attracts foreign nations to set up their business. Primary free zones business setup in RAK are:
(a) Ras Al Khaimah Investment Authority Free Zone (RAKIA)
RAK investment authority was established in the year 2015 to develop and promote an investment climate in the free zone. The free zone provides excellent support to its investors and ensures smooth and hassle-free business set up at a little cost. RAKIA free zone has a strategic geographical location at the crossroads between east and west, excellent infrastructure, strong support from the government, and unmatched natural beauty.
(b) RAK Maritime City Free Zone
It was launched in the year 2001 and offers international port facility and business service for companies seeking an effectual and secure atmosphere for their operations. RAK Maritime City free zone aims to attract businesses as a one-stop-shop with the benefits of a free zone environment, state of the art, 21st-century harbor infrastructure within a developed and established port.
(c) RAK Media Free Zone (RMFZ)
Set in the year 2006, RAK media city is an alternative to Dubai Media City free zone. The growing cost of living in Dubai free zones makes RAK Media City a low-cost substitute. Business owners are fascinated towards this RAK FTZ due to its dedication towards providing world-class facilities, excellent business infrastructure, pre-built offices, and media-related business licenses.
(d) RAK Economic Zone (RAKEZ)
RAKEZ free zone is based in the heart of Ras Al Khaimah. RAK Economic Zone provides a stage for local as well as far-off investors to diversify their investment and help them to penetrate local, regional and international markets by setting up a business in the free zone region. Apart from this, there are 4 main free zone business parks in Ras Al Khaimah:
Business: It is dedicated to business and corporates to invest in
Industrial: It is designated to accommodate heavy manufacturing industries
Technology: It has companies involved in the trade as well as light manufacturers
Academic: RAK FTC aims to be a premier education destination by demarcating an area for the world's best educational institutions
2. RAK Offshore
RAK Offshore was established to cater to the high demand for offshore markets. This also helps the administration in increasing their sources of income for the incessant growth of their economy. Over 1900 International Business Companies (IBCs) are recorded in RAK offshore client portfolio. The first companies that are listed with RAK offshore are real estate and property investments. New policies are established by RAK offshore assuring that a welcoming environment is provided for the people.
Xcellence is the registered and approved business that offers offshore RAK business setup. We have a team of knowledgeable business consultants who can help you with cost-effective RAK offshore company formation without any difficulties and quickly.
There are several benefits one can drive from business setup in Ras Al Khaimah offshore:
RAK offers privacy and keeps for all of your knowledge safe
RAK offshore company price is quite rational, and if you are looking forward to setting up your offshore company in an idyllic location then this is it
Exemption from all import duties
100% repatriation of capital and profits
3. RAK Mainland Company
Ras Al Khaimah business opportunities are booming in the Emirate. Foreign investors are swarming in, making it one of the most developed Emirates. Aside from this, the reason that business setup in Ras Al Khaimah is becoming widely known is that it boasts advantages in its place like:
No existence of currency restrictions
No mandatory annual auditing
Rent office anywhere
Conduct business with local market
No limit on the number of business activities
A mainland company in RAK must have a local sponsor. They will own the majority of shares in the company. Business setup services in RAK from Xcellence can be of great help if you are planning to open an LLC or any other Mainland company in Ras Al Khaimah. We are aware of all the required procedures and our Public Relations Officers (PRO). We ensure that our clients are guided at each step and don't have to run around for any approvals or documentation formalities during company setup. We handle the red tape and ensure that their company is formed without any hassles affordably.
Types of Business Entities in RAK
Before RAK company formation, one has to select the kind of corporate structure for their company. Here is the list of legal forms offered by Ras Al Khaimah to its investors.
Sole Establishment
One can start a business in RAK via different legal entities. The sole establishment is for individuals who want to become their boss and make all the decisions related to their business.
Limited Liability Company
A company can conduct its business through an LLC in Ras Al Khaimah. It can be formed with a minimum of two and a maximum of fifty shareholders. To register a limited liability company, it is compulsory to show that capital has been deposited in a UAE Bank. After process with the Ras al-Khaimah Chamber of Commerce, the money may be released.
Joint Venture Company
A Joint Venture in Ras Al Khaimah is a contractual agreement between a foreign and a local party. There is no requirement for licensing in a joint venture or publishing the agreement.
Public/Private Shareholding Company
A Public Joint Stock Company must have a minimum of ten shareholders and must be licensed by the Ministry of Economy and Commerce. The founders of the company should subscribe at least 20% of the company's capital and a maximum of 45%. A single shareholder is not enabled to subscribe to more than 10% of the capital.
A Private Joint Stock Company cannot have less than three shareholders. Shareholders must subscribe to the full capital of at least AED 2,000,000. The shares of a private joint-stock company cannot be put up for a public subscription.
Free Zone Company
A free zone company (FZCO) is a limited liability company. Two or more shareholders can register it. The minimum capital for setting up an FZCO is AED 250,000.
Free Zone Establishment
A Free Zone Establishment (FZE) is a separate legal entity with a sole business owner. An FZE can be owned either by a person or a corporate body. The minimum capital for setting up an FZE is AED 150,000.
International Business Company
In January 2007, the RAK Investment Authority (RAKIA) established the international business company concept. There are no limitations on the number of shareholders or directors of a global corporate business. Shareholders and directors are not indebted to hold an annual meeting or to file audited accounts. The International Business Companies (IBC) Registry shows only the name of the company and the date of incorporation.
Business Licenses in Ras Al Khaimah
To conduct business activity, one needs to have a valid license. Here is the list of the business license provided by Ras Al Khaimah:
General Trading License
Trading or General Trading License allows one to import and export goods in and out of the UAE. The standard general trading license can contain up to two different categories of products like 'Foodstuff', 'Cosmetics', and 'Building Materials'. The permit allows one to trade goods without restrictions.
Professional License
With obtaining this license, one can carry out various professional services such as consultancy, IT, design, development, and many others. RAK free zone has the most extensive activity list, and one can be sure that they will find a suitable business activity in their company.
Industrial License
An Industrial License allows an investor to import raw materials, carry out the production of specified goods, and export the finished product. RAK Free Zone provides warehouse and land for rent, and unlike many other Free Zones, it always has handy warehouses for storage.
Advantages of Business Setup in Ras Al Khaimah
RAK provides additional powers for the development of regional companies. The Emirates offers a platform that opens trade routes from East to West. Several key benefits can be singled out among the main opportunities for foreign investors, in particular:
Rich material and technical basis and high potential in terms of storage facilities
Prospects of development of the international tourism industry
A favorable geographical location with access to the regional and global markets
Availability of major transport hubs
Modern container port and marina docks
Relatively low rates for renting a space and energy supply
Business setup in RAK is an excellent alternative to Dubai free zone company formation as it offers a vast range of office and warehousing facilities
Investors can take advantage of abundant supplies of competitively priced energy
How to Register a Business in Ras Al Khaimah?
Business setup in Ras Al Khaimah is laidback, but you need to take care of a list of lawful procedures and documentation procedures in which our team can help. Xcellence has a team of veteran business advisors to take care of the entire company formation procedure in RAK, which will aid you with the following:
The steps for Ras Al Khaimah company formation are:
1. Decide on the Business Activity
Under this step, determine the type of economic activity of your business. It can be categorized under commercial, professional, and industrial activity. Industrial or general trading businesses and retail businesses are involved in trade and sale of goods to consumers or businesses. Professional companies offer personal or commercial professional services like management, accounting, consulting, etc. Industrial companies usually conduct the manufacturing, processing, and packaging of goods.
2. Determine the Legal Form of the Business
The next step is to decide on the corporate entity. From the list above, you can choose one according to your business activity. The legal status conditions are determined by the type and nature of the business.
3. Finalize the Jurisdiction
There are three leading jurisdictions in RAK, Mainland, Free Zone, and Offshore. Mainland offers to have a business in and outside the UAE. There is much scope for a company who wants to register in RAK Mainland. Located just 45 minutes from Dubai, RAK Free Trade Zone gives a highly productive business-friendly environment with state-of-the-art services and an easy setup process with minimal bureaucracy. You can choose from a range of setups varying from Flexi-desks and core offices to multi-floor offices and industrial warehouses.
4. Obtain Initial Approval
The investor may receive initial approval before obtaining the company name certificate. The initial approval enables the investor to continue with business license issuance procedures and address the concerned authorities to get their support. It is taken to conduct the required business activity, though not performing the activity without first obtaining the license.
5. Register Your Trade Name
After finalizing the location of the business, the next step is to choose a unique and appropriate trade name for the organization. Submit the proposed company name to Department of Economic Development.
6. Apply and Submit
After getting the initial approval and fulfilling the requirements and legal conditions, the investor should visit the other concerned authorities to obtain their consent. These ministries are defined according to the required activity, although some types of activities may require the sole permission of the Department of Economic Development.
Documents Required
Certified copy of the tenancy contract
Photocopies of no objection letter, visa, passport, and residence certificates
Copy of land map or ownership certificate
Obtaining consent of legal affairs
License application form and sign board
Obtaining approval ministry of economy
Ensuring all important approvals from government entities, if required
Receiving certification of partnership contract from the notary public
Copies of national ID and family book
Getting technical evaluation report
Obtaining a trade name certificate
7. Obtain a Business License
Once the consent of the concerned authorities is received, the stakeholder may proceed to the stage of fulfilling all the lawful requirements of business license issuance. It can be completed by taking consent from the Department of Economic Development, before finally receiving the license.
8. Rent an Office Space
In this step, the business person may rent the business site after visiting the Monitoring & Consumer Protection Administration in the Department of Economic Development. Apart from this, they shall also visit other concerned authorities to examine and approve the business location.
Why Invest in Ras Al Khaimah?
A strong economy paired with a stable political environment makes Ras Al Khaimah a dynamic and exciting place to invest. The RAK government keeps a policy of promoting foreign investment. Over the last few years, many multinational companies have selected to locate their tasks in RAK. RAK offers excellent investment opportunities in the following sectors:
There are many such opportunities derived from starting your business in Ras Al Khaimah.
Our Business Setup Services in RAK
We at Xcellence are company formation consultants in RAK and can help you with the following business setup services. Our RAK business setup services are:
Company incorporation
Company registration
Local sponsorship
Public Relations Officer (PRO) services
Accounting and bookkeeping
Auditing
Tax consulting
Value Added Tax (VAT) registration
Legal advisory
Setting up a branch office in RAK
Intellectual property protection
Set Up a Business in RAK with Xcellence
Xcellence is a one-stop-solution provider that helps businesses not only set up their operations in RAK but also fulfills necessary documentation and legal formalities. Extensive domain experience and familiarity with the laws of Emirate help us to take care of Passport, Visa, and Licensing requirements of our clients. We ensure that their task is completed swiftly without unnecessary red tape.
We can help you own your share in this growing economy. Contact us for business setup in Ras Al Khaimah – you'll love the journey!
Frequently Asked Questions
To set up a business in Ras Al Khaimah follow these steps:
Decide on a business activity to apply for the license
Finalize the corporate structure
Obtain initial approval from the authorities
Fill in an application and submit it with the documents.
If it's an offshore company, virtual office is acceptable. And if a company wants to conduct their business within the UAE a physical office premises can be leased.
Few advantages of starting a company in RAK are:
Favorable geographic location
Availability of major transport hubs
High potential in terms of storage facility
Low rates for renting a space and energy supply
No currency restrictions
There are 4 free zone parks in RAK. They are:
Business Park
Industrial Park
Technology Park
Academic Park
There are several benefits of forming an RAK offshore company, like security of information, 100% repatriation of profits and capital, and exemption from all import duties.
No. There is no need of having a resident director or a resident shareholder for business incorporation in RAK.
There are 3 types of business licenses available in RAK:
General Trading License
Professional License
Industrial License