In Europe
Euro Company Formations can assist you to open an International Corporate Bank Account for your company. Through our excellent working relationship with key contacts in some of the world's largest financial institutions, we can ensure the process is streamlined and that your bank account is opened in the quickest possible time frame.
We have a dedicated team of accredited local formation experts, lawyers and accountants that can arrange the whole process for you, dealing with all the legal, accountancy and office accommodation issues on your behalf.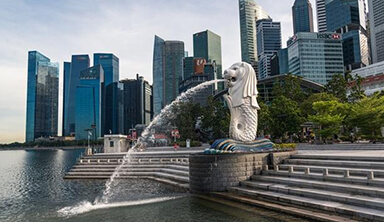 Every country in Europe has so many different benefits – not to mention potential pitfalls – that it can often become very difficult to navigate the often complicated legal processes, language barriers and bureaucracy. On top of our intimate understanding of European law and markets, we also have numerous respected partners in global formation and business services. Whatever barrier your business faces, we have the solution.
As well as our head office in the UK, we also maintain multiple offices across the continent. Our multi-lingual staff regularly deal with enquiries in English, French, Italian, Russian and Spanish. Whatever the language, and wherever you're coming from or moving to, we have the tools to make it a simple and stress-free procedure.
With almost fifteen years of operation under our belts, you can be confident Xcellence has the experience, knowledge and range of contacts to make your next continental business venture a reality.