In Isle of Man
The Isle of Man is a self-governing British Crown dependency located in the Irish Sea between the islands of Great Britain and Ireland. It is not and has never been part of the United Kingdom but is within the British Isles.
The most popular type of company is a Limited Company, which is very similar to a UK Limited Company, but with the benefit of 0% corporate tax rate. The rate of income tax applicable to Isle of Man companies that are not trading in banking or local real estate is 0%. Foreign Investors are attracted by the taxation structure in the Isle of Man company formations as there are no capital gains taxes, turnover tax or capital transfer tax, no stamp duties and low rates of income tax.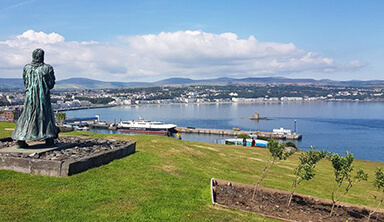 The Isle of Man has also enacted legislation for businesses dealing with cryptocurrencies. The Designated Business (Registration and Oversight) Act 2015 regulates cryptocurrency businesses, such as exchanges, and requires them to register with the Isle of Man Financial Supervision Commission and comply with Anti-Money Laundering and Countering Terrorist Financing legislation and the Proceeds of Crime Act 2008.
As well as our head office in the UK, we also maintain multiple offices across the continent. Our multi-lingual staff regularly deal with enquiries in English, French, Italian, Russian and Spanish. Whatever the language, and wherever you're coming from or moving to, we have the tools to make it a simple and stress-free procedure.
With almost fifteen years of operation under our belts, you can be confident Xcellence has the experience, knowledge and range of contacts to make your next continental business venture a reality.