Business Loans
Have a business vision? Now gear up to achieve it on your own and take your business to new heights with Unsecured Business Loan. Our Unsecured Business Loan empowers you to expand your operations, install new machinery, stock up inventory or even meet your short-term working capital requirement. Our Unsecured Business Loan is a quick source of funds that you can avail without any collaterals. This means that you can fulfil your business goals without mortgaging, dissolving or breaking your other investments and savings.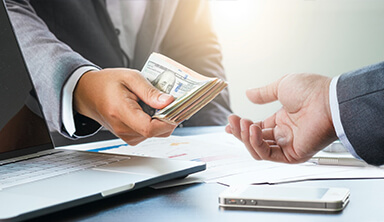 We will give you support!
we have designed our business loan offering to suit your needs so you can enjoy the benefits of competitive interest rates, flexible tenure, minimal documentation process and attractive benefits like zero foreclosure charges and more.