In Belize
After your Belize company formation you may wish to open an Offshore Business Bank Account. CFS International Formations have a close working relationship with a major bank in Belize. The Bank we have chosen to work with in Belize meet our high standards of confidentiality, has a high reputation and offers a wide range of banking services which we believe will best suit your requirements.
The most popular type of company is a Limited Company, which is very similar to a UK Limited Company, but with the benefit of 0% corporate tax rate. The rate of income tax applicable to Isle of Man companies that are not trading in banking or local real estate is 0%. Foreign Investors are attracted by the taxation structure in the Isle of Man company formations as there are no capital gains taxes, turnover tax or capital transfer tax, no stamp duties and low rates of income tax.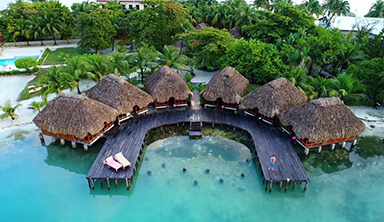 Belize IBC/LLC is exempted from all kinds of taxes as long as it is a tax resident in a jurisdiction outside Belize Low incorporation cost compared to other risdictions Suitable vehicle for multiple purposes: entrepreneurs, traders, e-commerce, SAAS, consultants, etc No blic records of company directors, shareholders or beneficial owners
A Belize IBC can be incorporated using any language, and must end with one of the following suffixes: Limited, Corporation, Incorporation, Société Anonyme, Sociedad Anónima or their abbreviations.