In Russia
Xcellence Accounting Services is a Dutch owned accounting services company, specialized in supporting foreign companies doing business in Russia. We support your Russian activity with a range of accounting services ranging from executing a specific accounting task to the complete outsourcing of the accounting process.
Whether you are (planning to be) organized as a Representative Office, Branch Office or local legal entity, our team of accounting professionals and our network of business partners are ready to support you at any stage.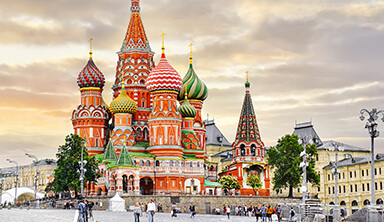 Where market entry or an investment is not subject to time pressure Vistra Poland also offers a full company incorporation service which includes all registrations with the competent courts, tax authorities and statistical offices to commence business operations. Our team can also open bank accounts on behalf of a company and all work is conducted under a task framed power of attorney.
Company formation in Russia is easier if the market of this country is open to entrepreneurs from other countries who are focused on opening a company in Russia.