Business Setup in Ajman
Situated on the Arabian Gulf coast, Ajman is the smallest of the seven emirates in the UAE, with an estimated area of 260 square kilometers. The prime industries in Ajman are manufacturing, real estate, retail, construction, transport, and business services.
Business setup in Ajman needs detailed planning and decision making. It includes choosing a company name, determining the type of business activity, obtaining the necessary licenses, hiring human resources, selecting suitable infrastructure, depositing a minimum capital in a corporate bank account, etc. All this requires having a business setup consultant who will look into the legalities of business setup. Many management consultancies in Ajman provide such opportunities to the investors by helping in all the business setup formalities.
Ajman Company Formation
Xcellence knows the company formation rules and guidance in Ajman and can help you set up your business here. We help in availing the needed licenses like Industrial/Service License, Trading/Commercial License, and Professional/General Trading License. You can choose from among a free zone, mainland or offshore company in Ajman.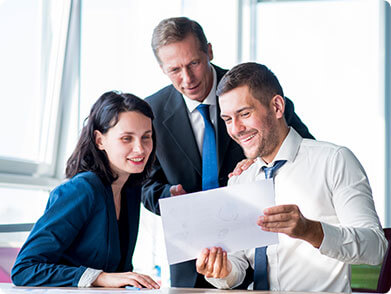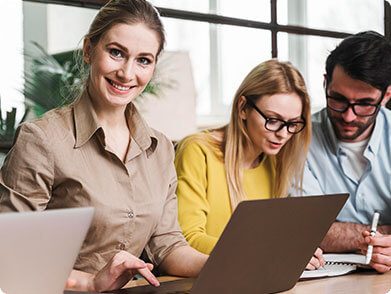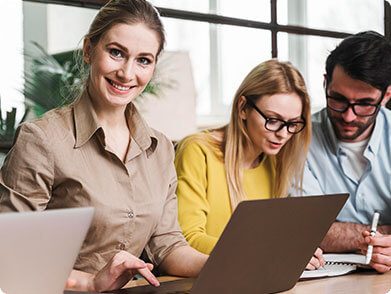 Ajman Free Zone
Ajman free zone was launched in the year 1988 and is situated in the Arabian Gulf Coast. It is located strategically and has access to four seaports and two international airports, leading to the flourishing of companies in the region. The Ajman free zone companies have secure business setup procedures, and issuance of business licenses to companies established and managed by the Ajman Free Zone Authority. To open a company in Ajman Free Zone, one must have to go to this authority only.
There are many benefits of business setup in Ajman Free Zone are-
100% repatriation of capital and profits
No red tape
Corporate tax is fully exempted for companies
Business-friendly laws for the companies
Simplified immigration policies and quick for workers
Ajman Media City Free Zone
Ajman Media City Free Zone is a newly formed free zone that provides comprehensive media and digital facilities in the UAE. This is done by matching the professional mindset of individual entrepreneurs and businesses. The free zone is located in the City of Ajman and has high-tech telecom, communication links, top-notch digital customer service, and incentives for entrepreneurs interested in starting a business in Ajman Media City free zone.
Mainland Ajman
All Business Entities in commercialized geographical areas and directly registered under the Emirates government and its authorities are known as mainland companies. Mainland represents the most developed economy as it is set up directly following the legal structures of the Government policies. If one decides to start a business in mainland Ajman, then having a local sponsor is essential. A local sponsor will have a 51% share in the company, and the business person will own the remaining 49%. A mainland company in Ajman can go for the following business entities-
Limited Liability Company
Public Shareholding Company
Branch Office
Representative Office
Professional Firm
Offshore Ajman
Ajman offshore is regulated by the Ajman Free Zone Authority. It is similar to other offshore jurisdictions as there are no taxes, and the company's confidentiality is kept intact as the address is that of a registered agent. An offshore company in Ajman is the one that engages in offshoring businesses in the UAE. This jurisdiction involves the following activities-
General trading
Professional services
Stake holding
Investment and joint investment companies
Advisory/Consultancy services
Commission agents/brokers
National Industrial License
There are a few criteria ones have to meet to get this license, they are-
The business must be registered with the Gulf Cooperation Council (GCC), and they must own at least 51% of its sharesAt least 40% of the manufacturing processes should be accomplished in the free zone. businesses holding a National Industrial License are eligible for duty-free customs fees to member states of Arab Gulf Cooperation Council
Trading License
Business carrying trading activities in Ajman is issued with this license. Trade includes import, export, re-export of goods and services in the United Arab Emirates
Industrial License
This type of business license is granted to any foreign, UAE, or free zone entity carrying out manufacturing activity in Ajman
Professional/Service License
This type of business license is granted to any UAE, foreign, or free zone entity interested in providing professional/service license activities in Ajman
E-Commerce License
E-commerce license is a new license level for e-commerce enterprises. It will facilitate online business entrepreneur's partnerships with the free zone to tap into the growing e-commerce segment of the GCC and the region. There is an excellent scope for E-commerce business in Ajman and the UAE, with around 42% of the population reportedly making online transactions. Even the Ajman free zone has a record number of applications for issuance of e-commerce license in the Emirate
General Maintenance License
If anyone wants to start a maintenance business in the Emirate, having a General Maintenance License is necessary. Having this license can give authority to individuals in a maintenance business is to make repairs and performs regular maintenance duties to keep buildings in good shape
Business Activities in Ajman and Required Approvals from Authorities
| | |
| --- | --- |
| Government Authority | Business Activity |
| Ministry Of Education | Private Schools, Kindergartens, Educational Institutions, Gymnasiums |
| Ministry Of Justice, Islamic Affairs, And Awqaf | Organizing Hajj And Omrah Campaigns, Quran Recital Centres, Law Firms |
| Ministry Of Agriculture And Fisheries | Plant Nurseries, Farm, Cattle And Bird Trading, Fish Trading, Seeds And Fertilizer Trading |
| Ministry Of Labor And Social Affairs | Babysitting Services, Labor Services |
| Ministry Of Finance And Industry | All Industrial Licenses |
| Ministry Of Health | Hospitals, Private Clinics And Practices, Medical Laboratories, Pharmacies |
| Ministry Of Economy | Accounts Auditing, Foreign Companies Branch |
| Ministry Of Information And Culture | Advertising And Publicity Office Drawing And Scripting, Organizing Events And Shows, Computer Trading, Digital TV And Cable Services |
| Central Bank | Banks, Money Exchange And Transfer, Financial Consultancies |
Frequently Asked Questions
To register a business in Ajman, follow these steps:
Submit an application at the Customer Services Centre for initial approval
choose a business location and follow up with the Inspection Unit in Ajman
obtain membership certificate
submit documents into Register of Companies, and
pay fees.
The procedure includes:
Trade name reservation
Obtaining preliminary approval
Obtaining extra approvals if necessary
Drafting MoA
Obtaining service agent contract for occupational license
Getting lease contract from Real Estate Regulatory Agency
The minimum capital required if the companies fall under Free Zone Company or Free Zone Establishment is AED 183,500.